Your one wild precious life!
The Wild Way Program is a transformational experience that takes you from feeling disconnected and disempowered to embodying your fullest most wild life and expression
This is for the big feelers and thinkers who wish to bring MORE WILD into their life, bodies and/or business.
The wild is where much of our wholeness of self lives, in a society that has denied many of us our connection to our inner wild we crave the medicine of the returning to our larger ecological selves, to reconnecting to the Earth and to hearing the wisdom waiting for us in the wildest corners of our souls.
This is where the Wild Way comes in, this condensed container supports people to dive into your own wild knowing by providing you with practices that can help you access the wisdom waiting for you by exploring three wild sacred centres:
Wild Earth
Wild Womb
Wild Heart
The wildest version of yourself is so
welcome here!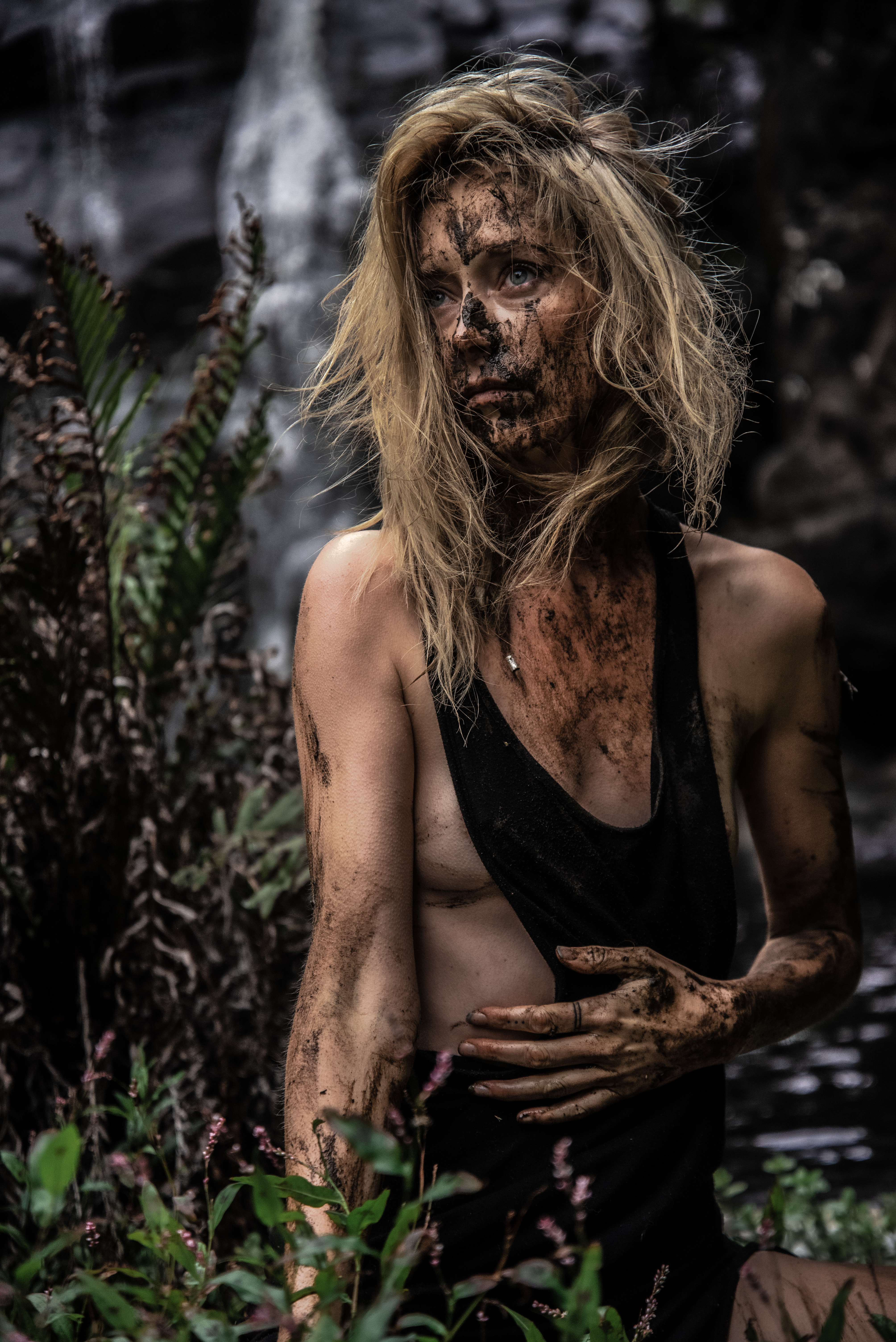 The Wild Way is for you if:
You want to live your 

fullest most powerful expression

 of you

You are ready to 

deep into yourself 

and this magic life. 

You want to connect in with your 

inner wild

You want to connect to be in relationship with your 

wild woman

 

You want to live from a 

grounded and full place

You want to feel 

more alive

 in your day to day life 

​

You want to lead from 

ancient wisdom

 within you and the Earth 

You want to live from an 

embodied

 space 

You want to 

let go of playing small

 in your life 

You want to sink deeper into yourself and your own 

unique expression
In this course you will receive:
-Three sacred centres
-Three wild modules
-Six transformative video practices
-Six journal reflections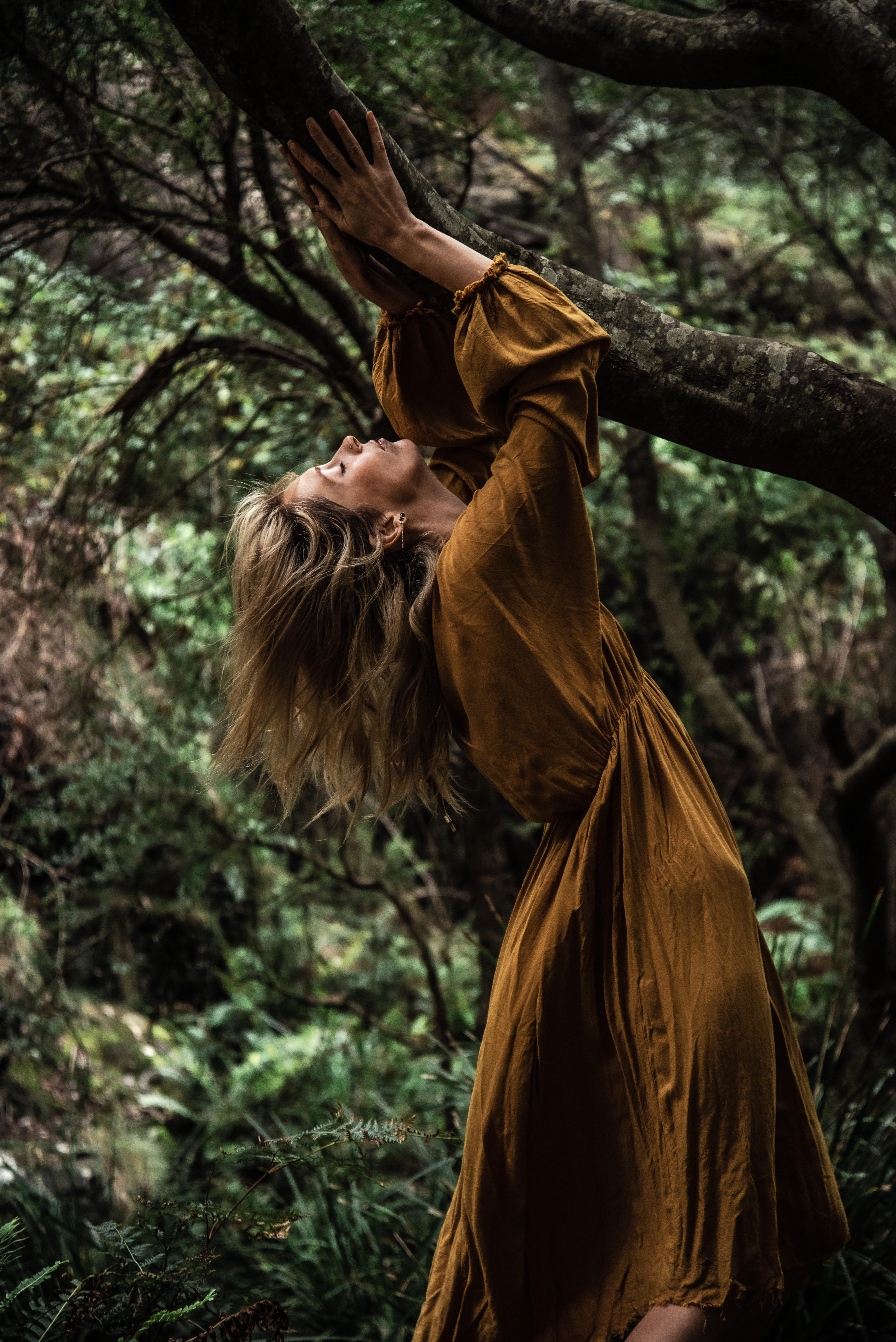 Wild Earth Module
Through this section you will connect into the foundations and belonging of the Wild Earth inside of us and around us.
*Module One- recommended two weeks to journey through the content and integrate the practices.
Practices involved in the Wild Earth module:
-Meet your Wild Woman
Connect with your inner wild woman and the integrate her into your life. Come into deep listening and connection with your Wild Woman by dropping into a visualisation practice that provides you space to welcome your own wild woman back into your life. Get the opportunity to dive into the embodiment of your wild woman and hear what guidance she has for you at this moment on your journey.
-Your Wild Landscape
Come back into harmony with your one wild body by exploring the landscapes of your body. A nature connection practice you are invited out to wild places to heal the relationship with your body and to see your body as part of this fantastic wild landscape of life. The practice shared in this section opens up our ability to see ourselves as part of nature and not as seperate to it. In the mirrors of the wild we journey to reclaim parts of our wildselves that we may have discarded. Work with ways to integrate the wild parts of your own landscape to come back come to your wild body.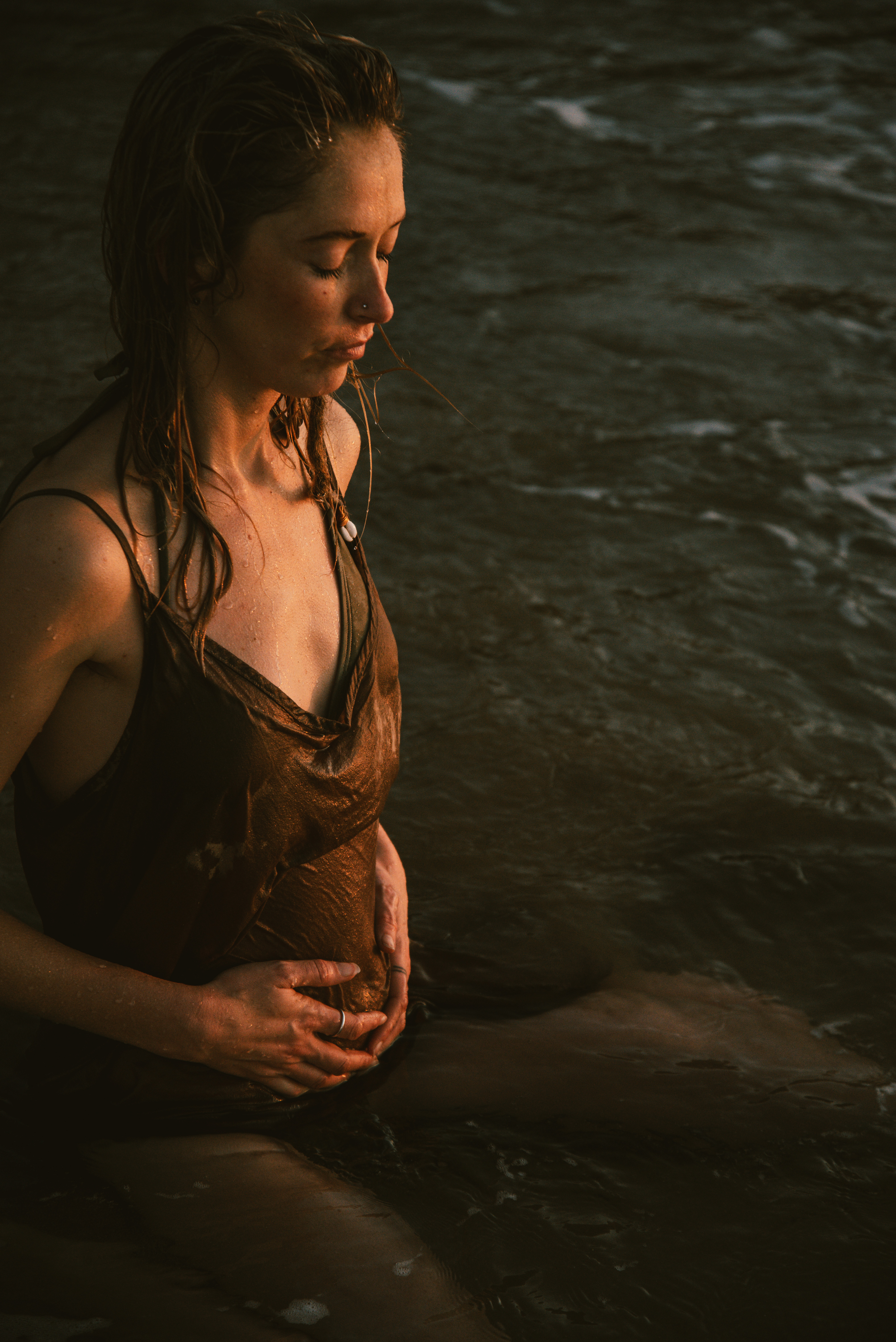 Wild Womb Module
Through the Wild Womb you can uncover the depth of the womb and the wisdom of the cycles
*Module Two- recommended two weeks to journey through the content and integrate the practices.
Practices involved in the Wild Womb module:
-Rewilding the Womb Space
Our womb space is a sacred space of wisdom and a gateway back to the wild. In this practice you will connect with your womb space and participate in one part of my signature offerings- the rewilding of the womb. Connect into the inner ecosystem and create a regenerative energy in your womb which will then flow into abundance and creation in other parts of your life.
-Wisdom of the cycles
Explore your inner seasons and awaken to the medicine in your menstrual cycle. Coming back into alignment with the cycles of life is an incredibly healing and nourishing gift to yourself. You will discover layers of insights into self and the world waiting for you in the cycles of nature around you and within you. Rediscover your own creation energy to step into the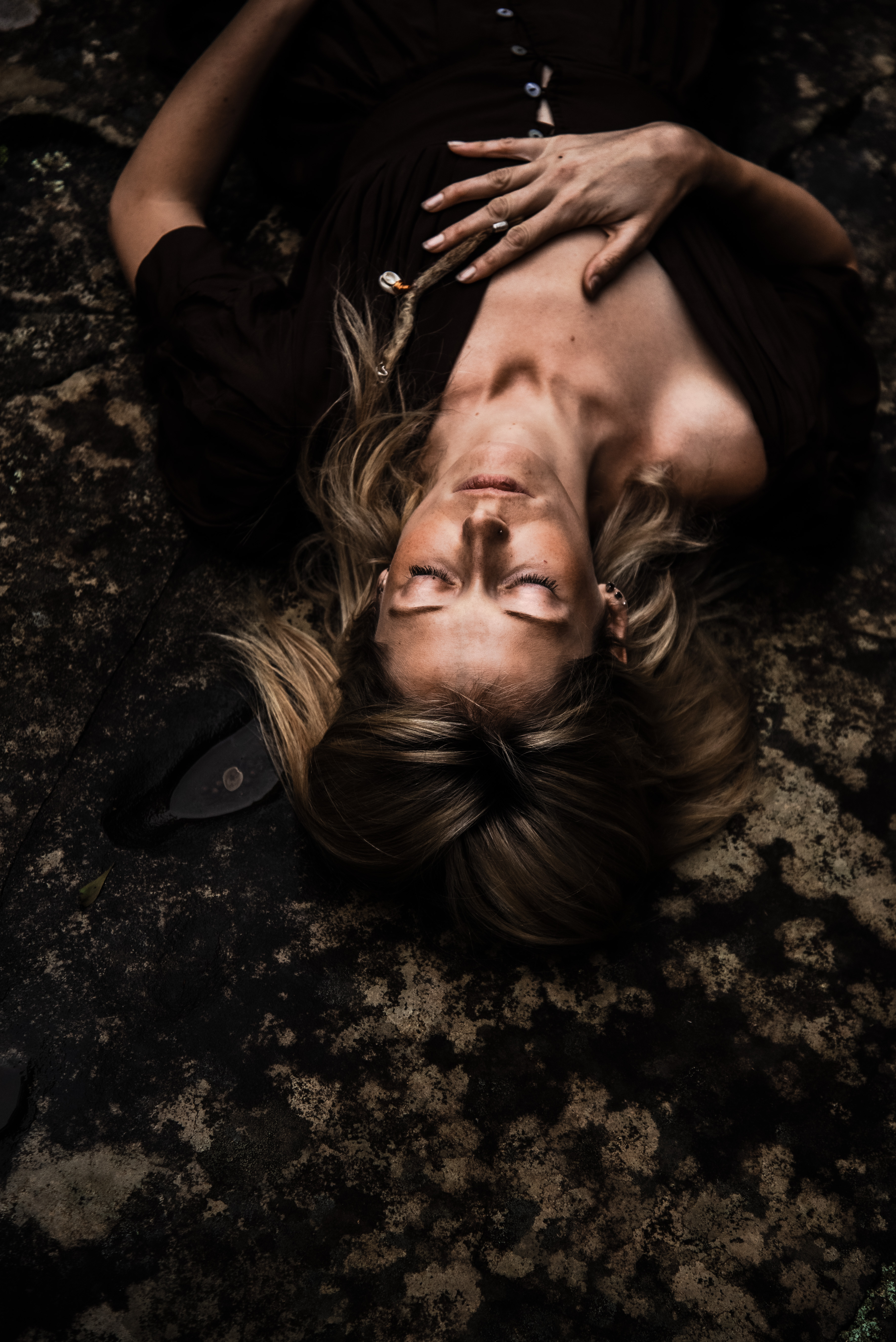 Wild Heart Module
Wild heart opens us to our ability to access wildest love, to dive into our passions, and wildness of our heart.
*Module Three- recommended two weeks to journey through the content and integrate the practices.
Practices involved in the Wild Womb module:
-The Wild Heartbeat-
The wild heartbeat is a practice that connects us into the wild collective heartbeat. It grounds us into the sacred honoured of being alive in every moment and our profound connection and support available to us in the web of life. The wild heartbeat opens our heart space so we can receive life more openly and from a place of wild love and wild gratitude.
-Explore your Wild Muse
Lacking inspiration in your life? This is your chance to find your wild muse, learn to court the wild to find layers of inspirations all around you. This is your chance to dive into the mystery and magic of life in every moment. Find what sets your heart on fire and what excites you to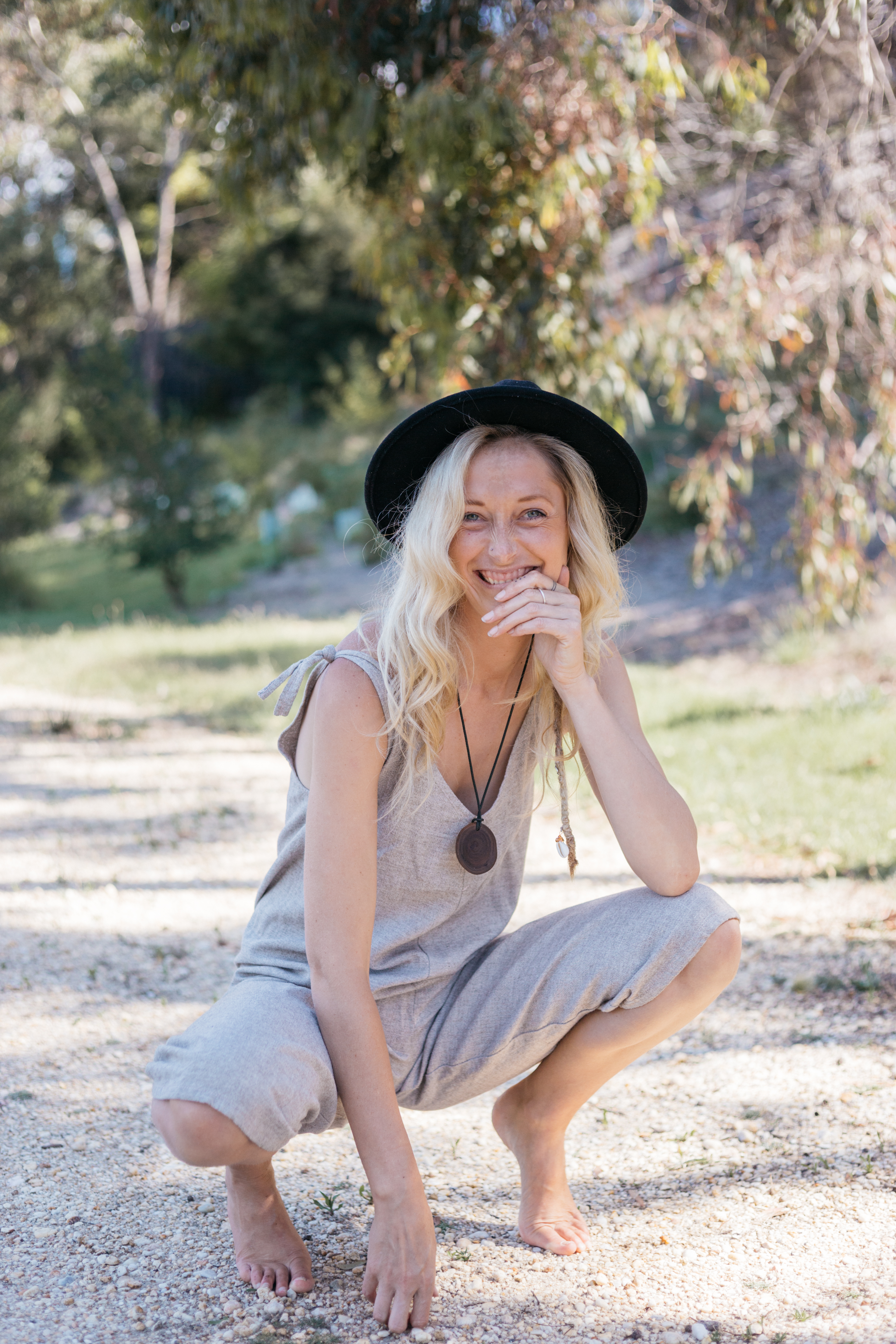 Your Guide: Karina Donkers
Hey wonderful beings
I am so delighted you landed here! I have supported hundreds of people, especially women and womb holders, in their journey to reconnect with themselves and the Earth.
I am a trained Social Worker who taken the wisdom and experience of that field of work and integrated it with my other trainings in deep ecology, yoga teachings, a range of healing modalities, womb work, rewilding, soul work, nature connection and social permaculture design to create unique holistic offerings for people feeling the call.
I have found the medicine of the wild is key to healing and coming back to a state of wholeness and belonging. The people I have worked with have experience major transformations and shift in their lives and I am excited to offer this work to more and more people. Through trainings like these I work to support women and womb holders to reclaim their brilliance and harvest the wisdom of their wild selves to support their lives and community to grow and thrive.
Join the growing community of global wild ones that are deeply grounded in themselves and the Earth, who live whole and purposeful lives and act towards creating a thriving future for all.
Are you ready for the next level of your journey back home to yourself and to embodying your purpose and wildest life?
The awakening of the wild within- wisdom, intuition and power that is waiting for you in these three sacred wild centres!
Claim your wildest life now!
This course is valued at $666,
But is offered as a soul investment of $333.
The Wild Way container is a self led to allow you to explore these wild sacred centres in your own time.
The Wild Way Course is a taste tester of my signature program 'Wild Woman: The Fierce Embodiment of the Forgotten'. For those who enrol in this course gets to receive the amount of the full price of this course of off the Early Bird amount for the Wild Womans Program next time it is run if you feel called to deepen and continue the journey further. (You will get the $333 off the Early Bird of Wild Woman Program)
Click on Enrol Now button below!
Testimonial of coaching client who journeyed through the wild womens work and three sacred centres.
I have a deepness of gratitude and love for this woman. I feel so vibrant and alive tapping into my body, into my vessel, into my sensuality, into my emotions, into my ancestral linage, into my animal medicine that is around me. It has deepened my life, I feel more alive. I have never felt this good. Thank you so much for holding this space for me, I am so inspired by you.
~Clare Bedford- Transformational Photographer, Progression Womens Podcast & womens circle facilitator~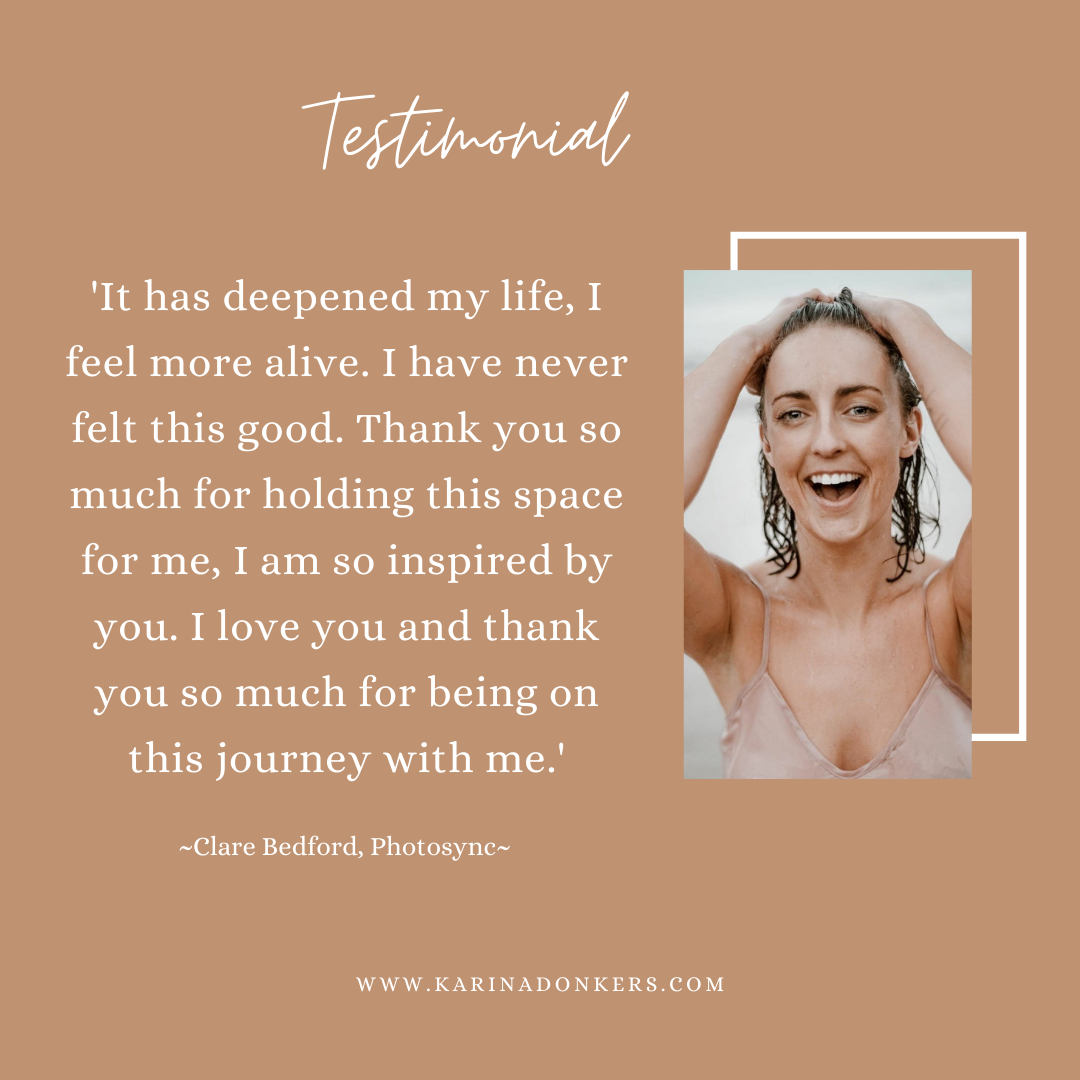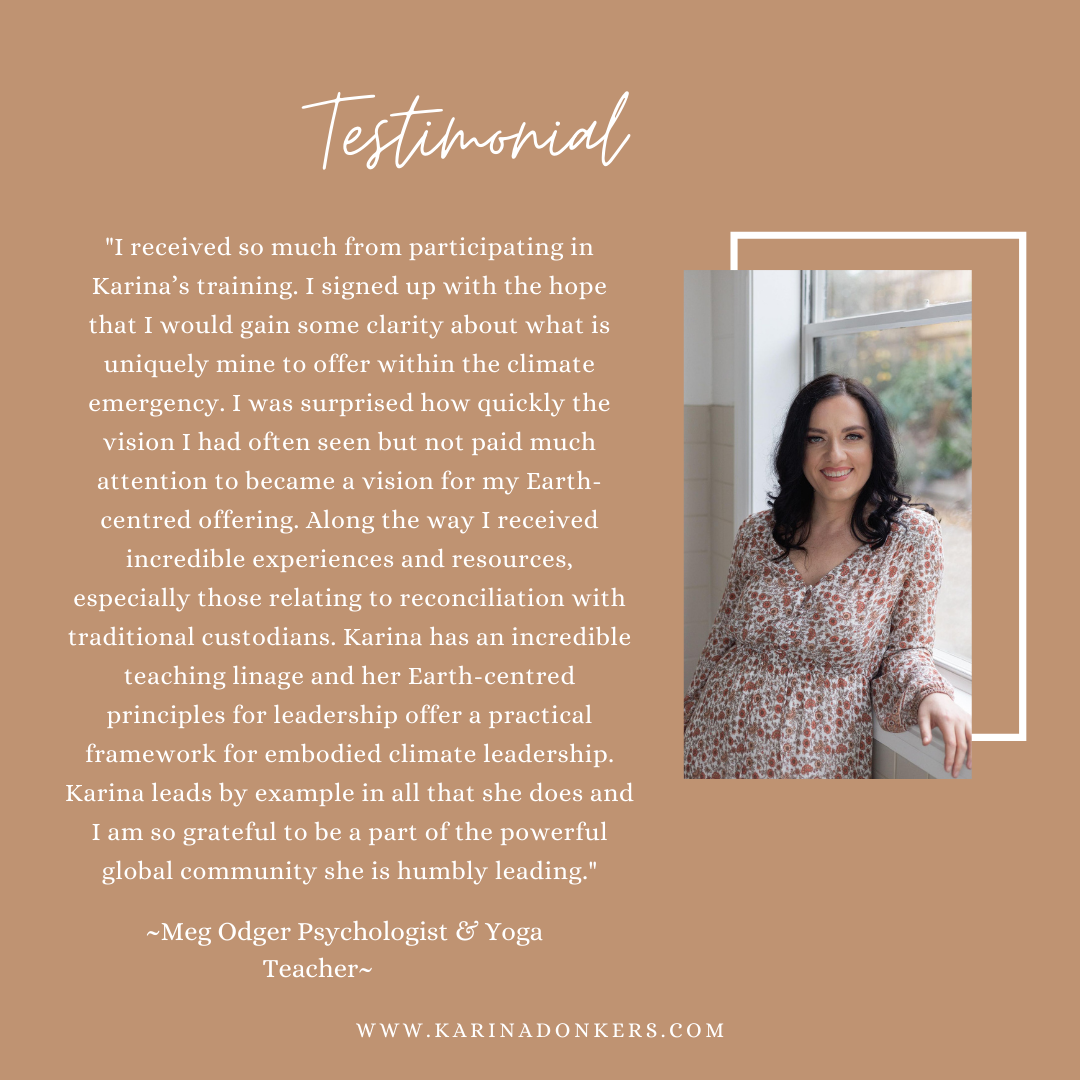 Testimonials from course participants of the Embodied Earth Leadership Training
 "My greatest learning from this course is to treat the earth as myself. I am grateful for Karina's guidance and space holding, which she approaches with compassion, patience, love and wisdom. Her teachings have rippled into many corners of my life, even those that appear distant from my activist path. I encourage all change makers to gather in this powerful space of learning that Karina has so carefully created. It will offer companionship, creative power and active hope for the healing of this beautiful planet we call home."
 ~Rose Alateras~
Testimonials from course participants of the Embodied Earth Leadership Training
'I was really fulfilled and had a wonderful experience throughout, so I would like to thank Karina so much for her dedication, persona and aura is so welcoming and you feel at ease, safe and held in the space from the beginning. Karina was an amazing facilitator and she wrote this course in a way that really opens you up to lots of new ways of looking at things and how you can help our environment. It supported people to connect with self and helped all the participants through this process and journey. This was such a fun and engaging journey so I am so grateful for this course and opportunity. Thank you so much Karina.'                
~Chantelle Tranchina- Yoga Teacher & Artist~